Regular price
Sale price
$18.00 USD
Unit price
per
Sale
Sold out
When people list famous coffee origins, Mexico is often left out. Yet it has a lot to offer: distinctive and fruity profiles, a positive social and environmental impact, and a rich coffee-producing heritage.
These fine Mexican coffees, which often approach or exceed the definition of a gourmet coffee, are known for having light body and acidity, often with a nutty flavor, perhaps with chocolaty overtones. The finest Mexican coffees have a delicate body with an acidy snap and very pleasant dryness like a fine white wine.

These characteristics will vary by region and the varietals grown within the region, but when looking at the market as a whole these flavors tend to show up time after time in cupping reviews.

Remember that fresh grinding whole coffee beans (preferably fresh roasted) will help you better taste the flavors that were locked away in the bean - buying pre-ground coffee is a sure way to get a generic, tasteless cup of coffee.

Growing on inland mountains at 1,100–1600 m.a.s.l., Veracruz' finest coffees have notes of "light red fruits, blueberries, caramel, panela, and are delicate with a bright acidity, and very juicy with a sweet and sour aftertaste". 
Nestled on the Guatemalan border, you'll find the state's best coffees growing between 1,300 and 1,700 m.a.s.l. Chiapas also holds the crown for producing the most coffee in Mexico, at 40% of the country's total yield. You will taste notes of chocolate, bitters, nuts, citrus, and lemon, along with a round and lasting body. 

Oaxaca borders the bottom of Veracruz and the top of Chiapas, while the Pacific Ocean sits to its west. Its coffee farms are generally between 900 and 1,650 m.a.s.l. Oaxacan coffees are both distinctive and in high demand. They tend to be sweet with caramel overtones, notes of yellow fruits, orange acidity, a creamy body, and floral hints. 
 
Coffee is primarily grown in the following regions of Mexico:
Share
View full details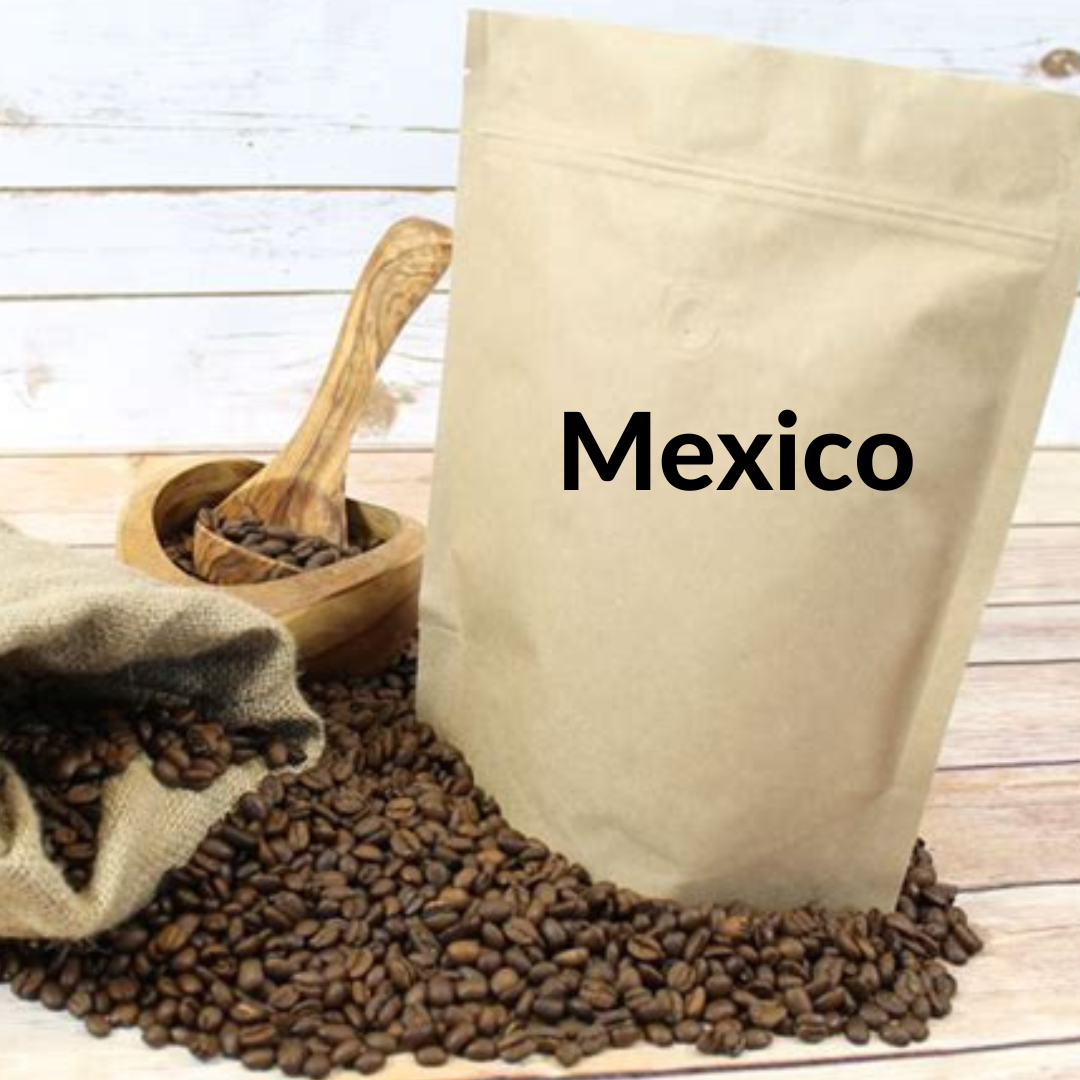 Spend $65 and get Free Shipping

All orders are shipped within two days the coffee order is roasted.

When ordering/requesting a single origin coffee that is in limited supply we will only roast it once a week.

Our
shippers require phone numbers for both the billing and shipping
addresses. This information is private and you will not be solicited.
More information is available by viewing our Privacy Policy

Flat-Rate
shipping is $5 (FREE on orders over $65), anywhere in the continental
lower 48 United States. This price is our cost as billed by the shipping
service provider, there are no additional handling fees included.

Elevate your coffee experience one sip at a time.